Limited Offer! Save 20% on Photo Prints with code: SAVEME20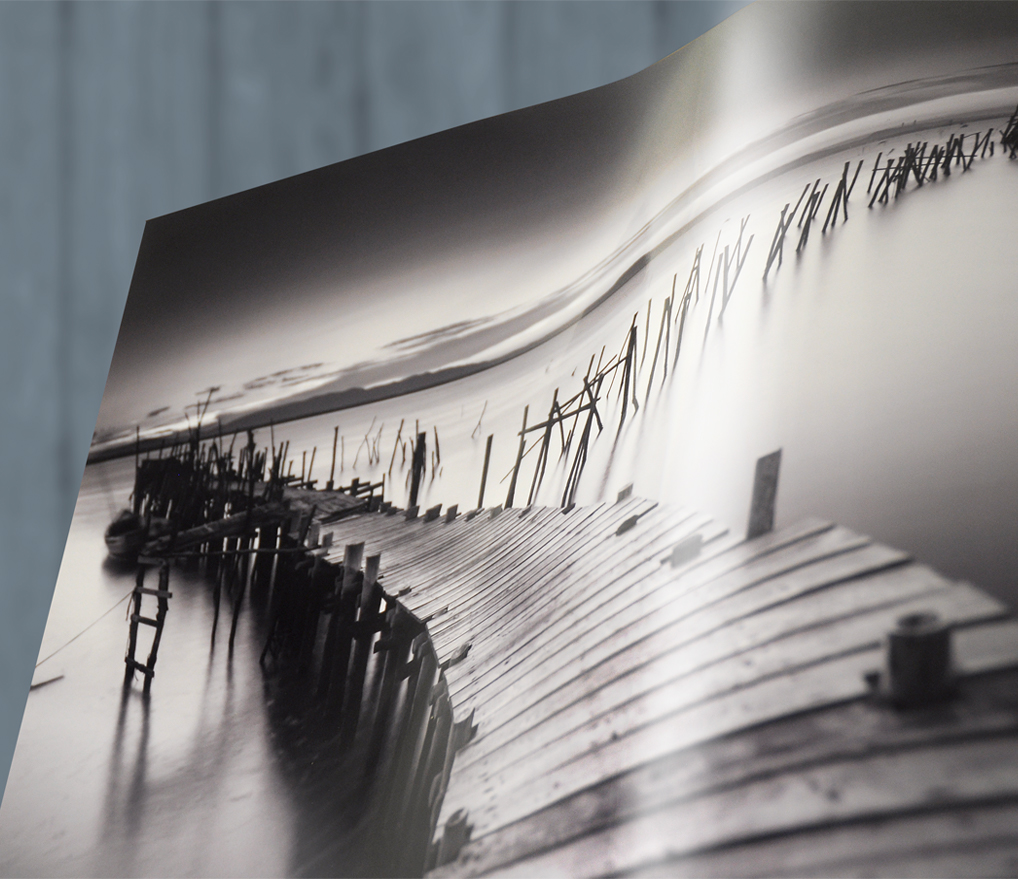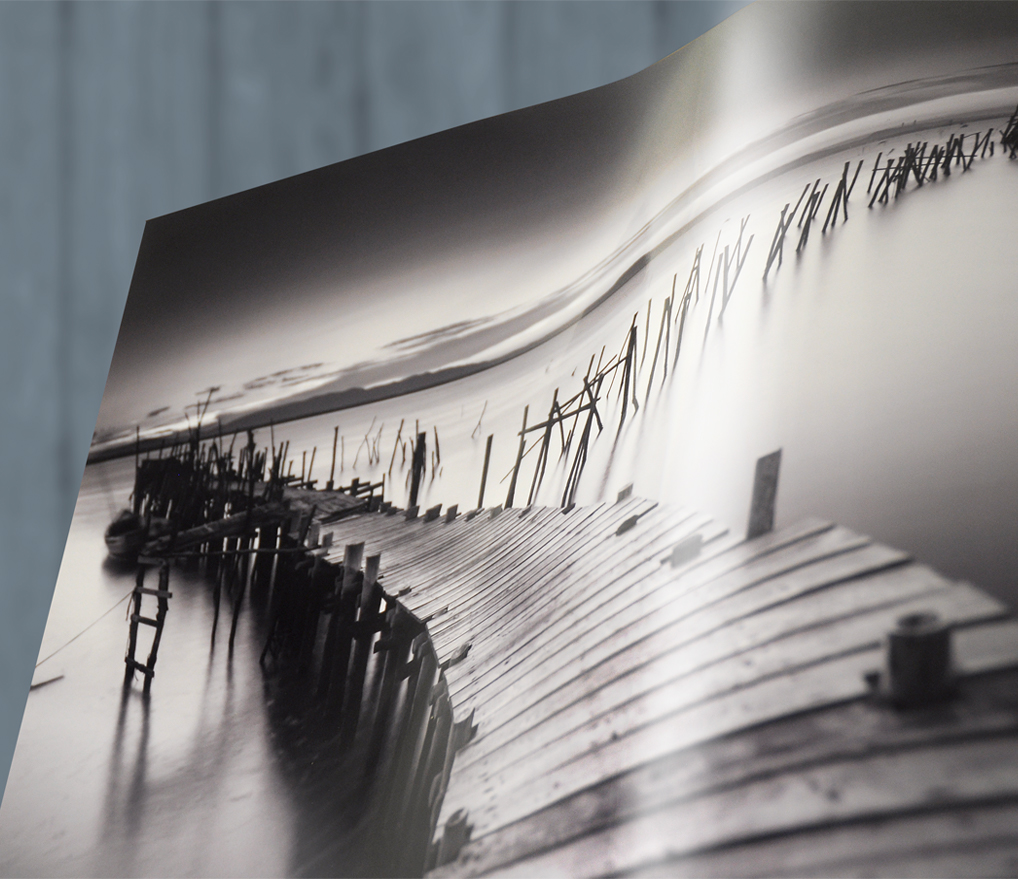 Metallic Photo Prints
Standard Sizes - from only £2.26 + vat (£2.71 inc. vat)
Allow your images to shine with our Metallic Photo Prints
Premium 310gsm Metallic Paper
Defined highlights and rich colours
Quantity discounted prices
5* Service

Our Metallic photo prints add a sharp vibrancy to your image whilst enhancing shadows and enriching colours. Printed to Premium Metallic 310gsm paper which adds an additional depth, giving a glimmering sheen with defined highlights, rich blacks and sharper whites.
With a resin coated base and finished with an instant-dry, our metallic print provides a high degree of water and fade resistance.

Ideal for landscapes, cityscapes, portraits and still life. Each photo print is individually assessed and optimised by our colour technicians for the ultimate print quality.

All online photo prints up to 18" x 12" will be lovingly dispatched on the same day if orders are placed prior to 1pm Mon-Fri.

A Lab you can trust

At Dunns, we work with professional Photographers across the UK to provide high-quality photo printing for Weddings, Photo Shoots, Exhibitions, Newborn Photography, Landscapes and much more.

Easy Prints - professional photo printing

Ordering online photo prints has never been easier with our new, market-leading Easy Prints. With super fast upload speeds, multi-edit functionality enhanced cropping options and dynamic price tracker, we believe our Easy Print system is the leading ordering system across the UK. Try us today and see how we compare to your lab.

Things to note:

Please upload your images in sRGB JPG. format.

All quoted dimensions are in inches.
Next Day Delivery - Order before 1pm for next day shipping
Printed to Premium Metallic 310gsm paper
| | | | | | | | | |
| --- | --- | --- | --- | --- | --- | --- | --- | --- |
| 10x12 Metallic Photo Print | £4.53 | £5.44 | £3.76 | £4.51 | £3.01 | £3.61 | £2.26 | £2.71 |
| 10x15 Metallic Photo Print | £6.48 | £7.78 | £4.80 | £5.76 | £4.50 | £5.40 | £3.89 | £4.67 |
| 11x14 Metallic Photo Print | £6.60 | £7.92 | £6.60 | £7.92 | £6.60 | £7.92 | £6.60 | £7.92 |
| 12x12 Metallic Photo Print | £6.60 | £7.92 | £4.88 | £5.86 | £4.59 | £5.51 | £4.29 | £5.15 |
| 12x15 Metallic Photo Print | £7.23 | £8.68 | £5.57 | £6.68 | £5.28 | £6.34 | £4.70 | £5.64 |
| 12x16 Metallic Photo Print | £7.23 | £8.68 | £5.57 | £6.68 | £5.28 | £6.34 | £4.99 | £5.99 |
| 12x18 Metallic Photo Print | £7.25 | £8.70 | £5.59 | £6.71 | £5.29 | £6.35 | £4.71 | £5.65 |
| 12x5 Metallic Photo Print | £3.72 | £4.46 | £2.85 | £3.42 | £2.72 | £3.26 | £2.57 | £3.08 |
| 15x5 Metallic Photo Print | £4.05 | £4.86 | £3.10 | £3.72 | £2.96 | £3.55 | £2.79 | £3.35 |
| 16x20 Metallic Photo Print | £13.52 | £16.22 | £10.41 | £12.49 | £9.87 | £11.84 | £8.78 | £10.54 |
| 16x24 Metallic Photo Print | £13.59 | £16.31 | £10.46 | £12.55 | £9.91 | £11.89 | £8.83 | £10.60 |
| 18x24 Metallic Photo Print | £16.38 | £19.66 | £12.61 | £15.13 | £11.96 | £14.35 | £10.65 | £12.78 |
| 20x20 Metallic Photo Print | £16.20 | £19.44 | £12.46 | £14.95 | £11.83 | £14.20 | £10.53 | £12.64 |
| 20x24 Metallic Photo Print | £22.17 | £26.60 | £17.07 | £20.48 | £16.18 | £19.42 | £14.41 | £17.29 |
| 20x30 Metallic Photo Print | £23.82 | £28.58 | £18.34 | £22.01 | £17.39 | £20.87 | £15.48 | £18.58 |
| 20x5 Metallic Photo Print | £5.25 | £6.30 | £4.02 | £4.82 | £3.83 | £4.60 | £3.62 | £4.34 |
| 20x8 Metallic Photo Print | £8.25 | £9.90 | £6.31 | £7.57 | £6.02 | £7.22 | £5.69 | £6.83 |
| 28x7 Metallic Photo Print | £10.20 | £12.24 | £7.80 | £9.36 | £7.45 | £8.94 | £7.04 | £8.45 |
| 32x12 Metallic Photo Print | £27.08 | £32.50 | £20.71 | £24.85 | £19.76 | £23.71 | £18.68 | £22.42 |
| 32x16 Metallic Photo Print | £31.35 | £37.62 | £23.98 | £28.78 | £22.89 | £27.47 | £21.63 | £25.96 |
| 35x15 Metallic Photo Print | £36.84 | £44.21 | £28.18 | £33.82 | £26.89 | £32.27 | £25.42 | £30.50 |
| A2 Metallic Photo Print | £13.59 | £16.31 | £8.75 | £10.50 | £7.23 | £8.68 | £6.09 | £7.31 |
| A3 Metallic Photo Print | £7.23 | £8.68 | £5.57 | £6.68 | £5.28 | £6.34 | £4.70 | £5.64 |
If you can't see the size you need give us a call
First Class Post £3.50.
Delivery via tracked courier £8.50.
Click and collect available
You may also like